Business Information Commons (BIC) Library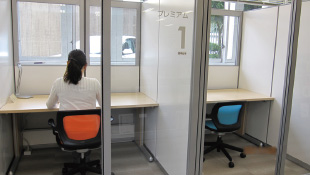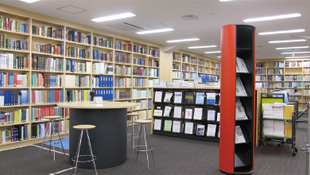 The Machine Industry Library, which had served as a library specializing in the machine and information industries that provided market and management information, was remodeled in May 2011.
In addition to its previous functions, the new library has an Open Space area, which can be used by a small group to have a meeting, Premium cubicles, where individuals can bring in and use their notebook PCs, and a Discussion Room. Besides these, there is also a Salon Space, where users can exchange information with each other in a relaxing environment.
In terms of functionality, the library contributes to the further growth of the machine industry
through the provision of business information (mainly on the machine industry) and by acting as a point of contact for consultations concerning industry-university-government cooperation and other industrial information.